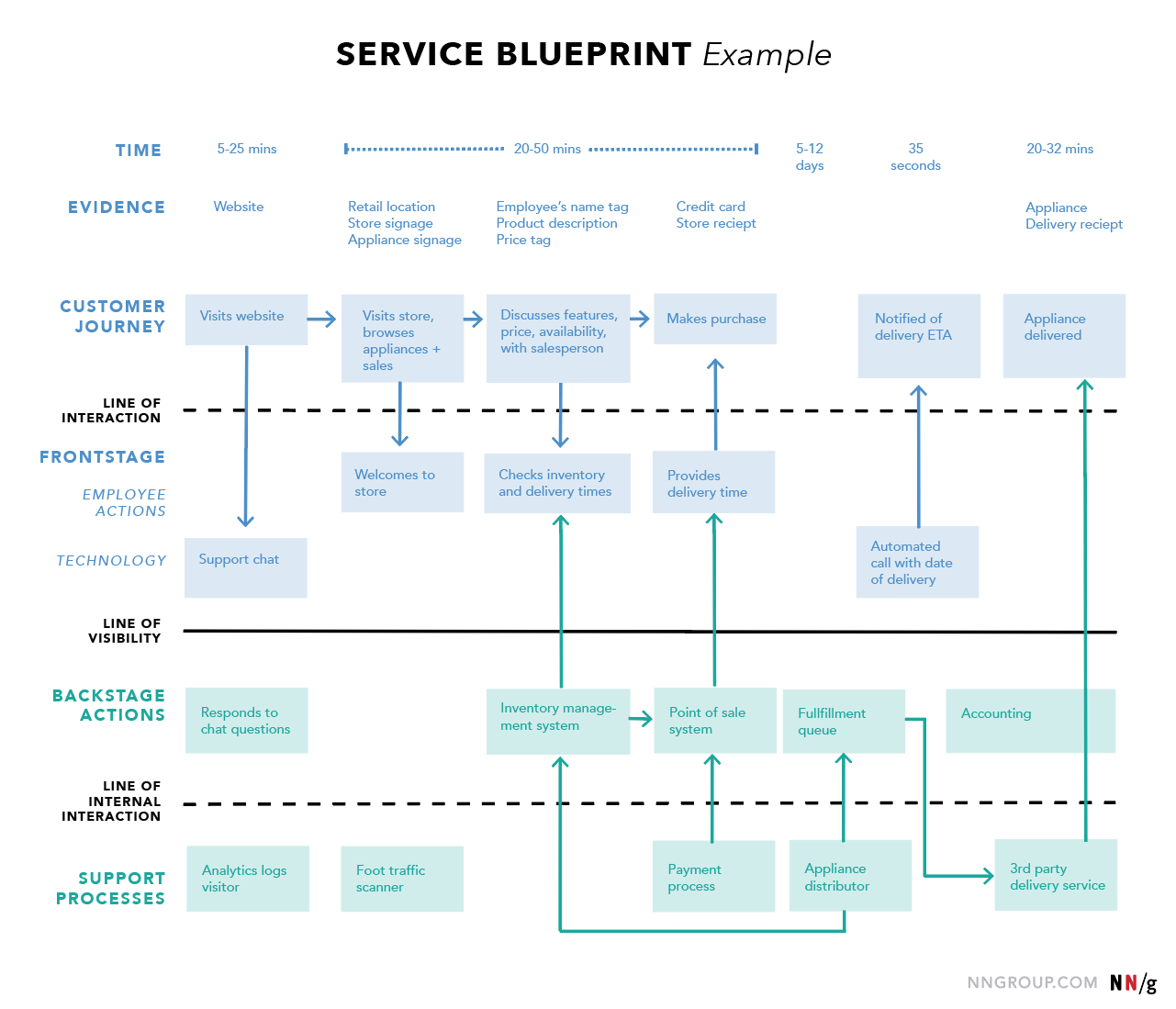 Service design is the activity of planning and organizing a business's resources (people, props, and processes) in order to (1) directly improve the employee's experience, and (2) indirectly, the customer's experience. Service blueprinting is the primary mapping tool used in the service design process.
What Is a Service Blueprint? 
Definition:  A service blueprint is...